watermelon tourmaline chakra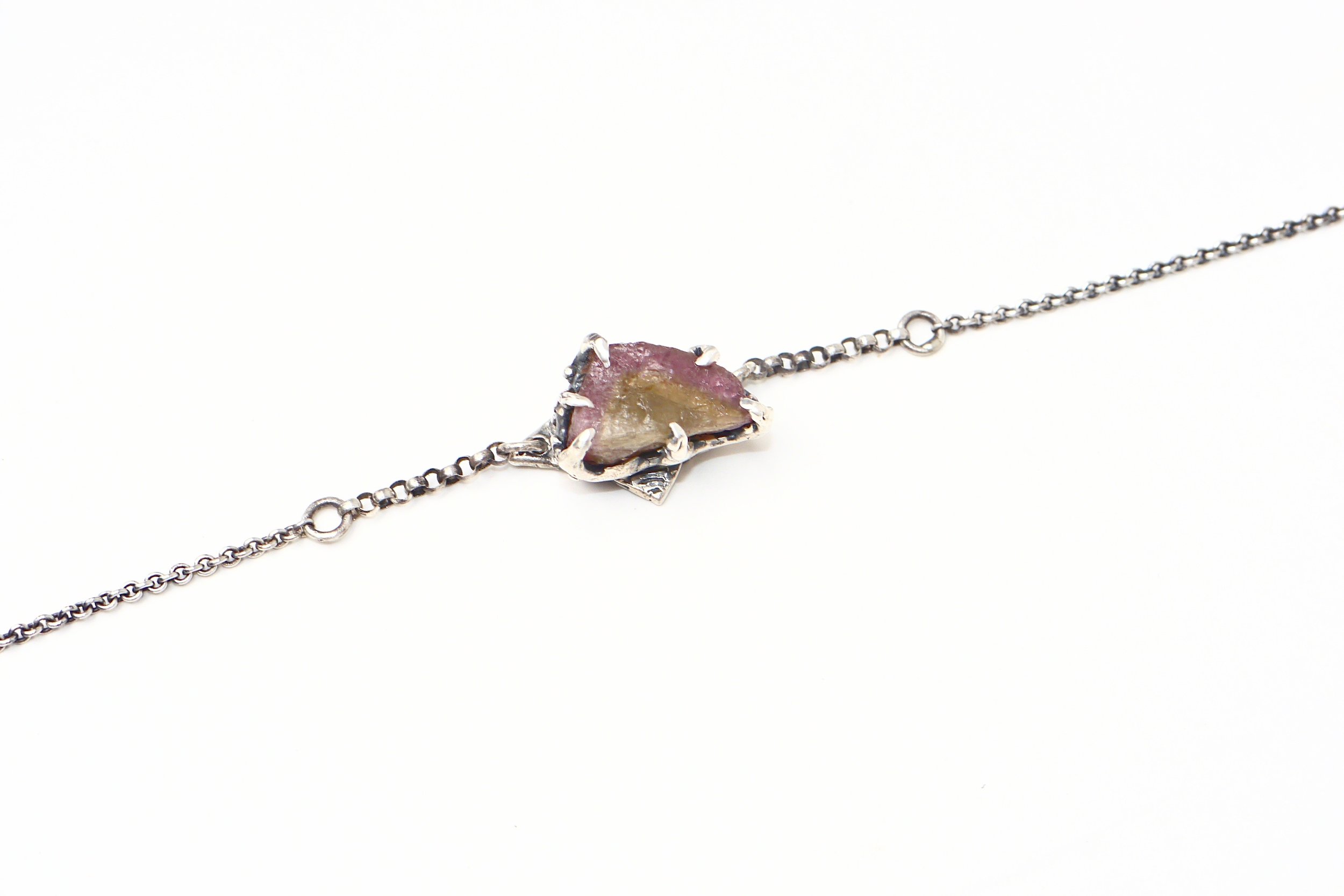 watermelon tourmaline chakra
hand forged

one of a kind

self-mined watermelon tourmaline

upcycled sterling silver with hand-carvings

antique finish

created during full/new moons through ritual and ceremony with positive and loving intentions

adjustable length measures 11-13"
(to add or subtract length please request directly: info@caitlincimino.com)

the intention embodied within this necklace is to raise and cleanse chakra vibrational energies.
resting on the throat chakra, this necklace holds a watermelon tourmaline gemstone - a crystal said to be the "super activator" of the heart chakra. promoting inner security, this gemstone also connects us to our higher self - fostering love, tenderness and friendship as a result. by combining the throat chakra and watermelon tourmaline my wish is for this necklace to bring a sense of inner trust and security to the wearer so they may speak kindness and love to all. blessings.

caitlin cimino jewelry is art in the form of fine jewelry and needs to be cared for and worn in an environment you would wear an art piece. please thoroughly read and agree to the policies prior to purchasing.

crystals and plant material used in caitlin cimino jewelry and apothecary are not intended to cure or prevent any disease, disorder, etc.
sold out