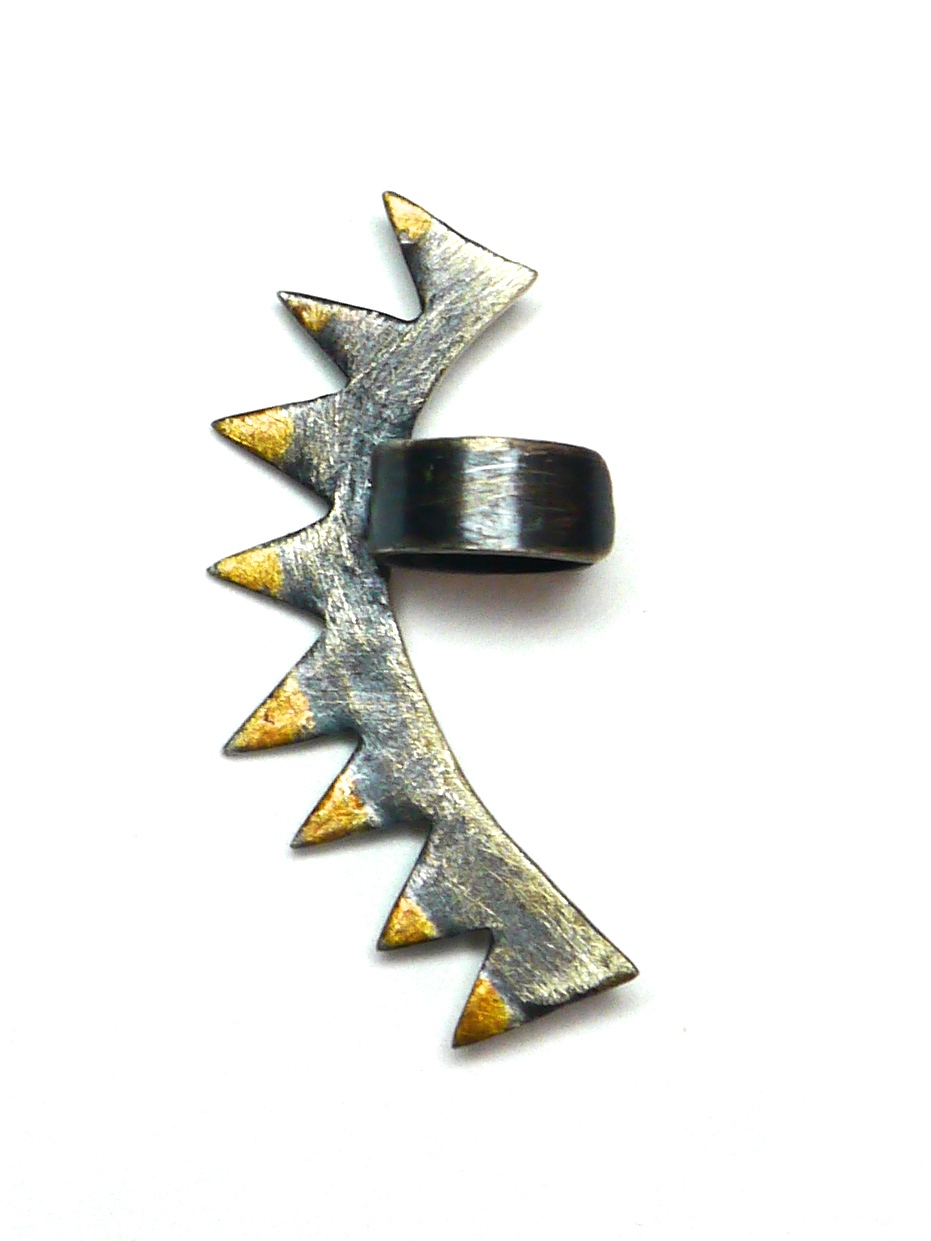 corsini ear cuff
hand forged

upcycled sterling silver fused with 24k gold

antique finish

adjustable sizing

created during full/new moons

created through ritual and ceremony with positive and loving intentions

original artifact : fibula corsini [brooch] - a stunning silver brooch which the etruscans used to note a person of honorable stature. the brooch was covered in gold laminate and the surface was ornately decorated by means of a mysterious metal working process called "jewelry granulation".

the etruscan collection's story

dating back to 768BCE, the etruscans were a ceaselessly driven civilization located throughout maremma, italy (modern day tuscany, italy). during their existence they were known as the cultural and economic leaders of the western mediterranean sea.

when death succumbed an etruscan of high stature, their remains were placed in tombs or graves surrounded by their fellow deceased aristocratic family. these tombs or graves were highly decorated with uniquely ornamented objects which were to accompany the deceased on their journey to the after life.

these hand-made works of metals and jewels are caitlin's representation of specific etruscan burial artifacts which she found particularly intriguing. each item depicted was discovered in the early 1900s and can now be seen at the national archaeological museum in florence, italy.
caitlin cimino jewelry is art in the form of fine jewelry and needs to be cared for and worn in an environment you would wear an art piece. please thoroughly read and agree to the policies prior to purchasing.
sold out